How to use HDD/SSD/RAID by blockchain, what is FromHDDtoSSD?
A duplicator feature(clone): operation method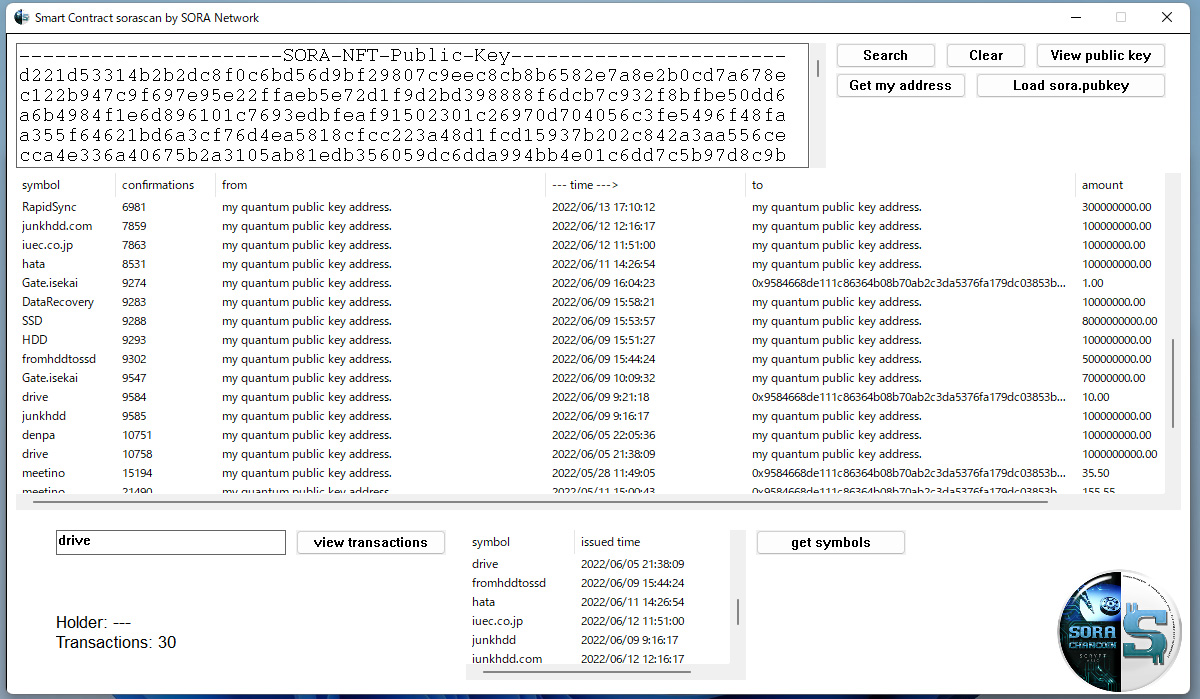 A duplicator feature(clone) is failure that has huge resistance to bad sectors. It is very effective when there are many bad sectors, and impossible to clone with a general duplicator. And scan of this feature is optimized for bad sectors, and it will not be afraid for some bad sectors.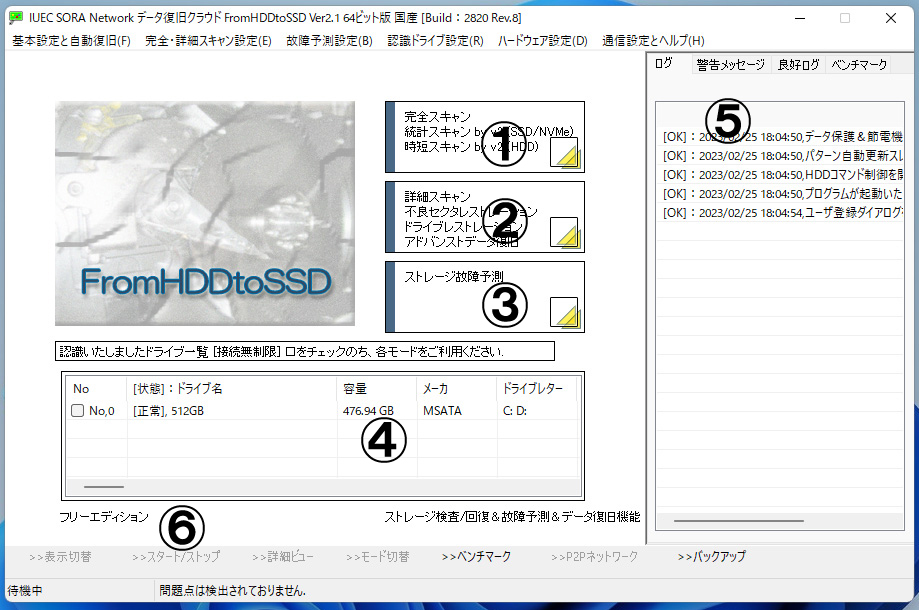 * Choose the drive for data recovery from No.4.
drive head restration + SSD cannot be processed at the same time. Please select one to be restored.
* Left-click on No.2 to start drive head restration + SSD.
Detailed scan combines multiple functions into one.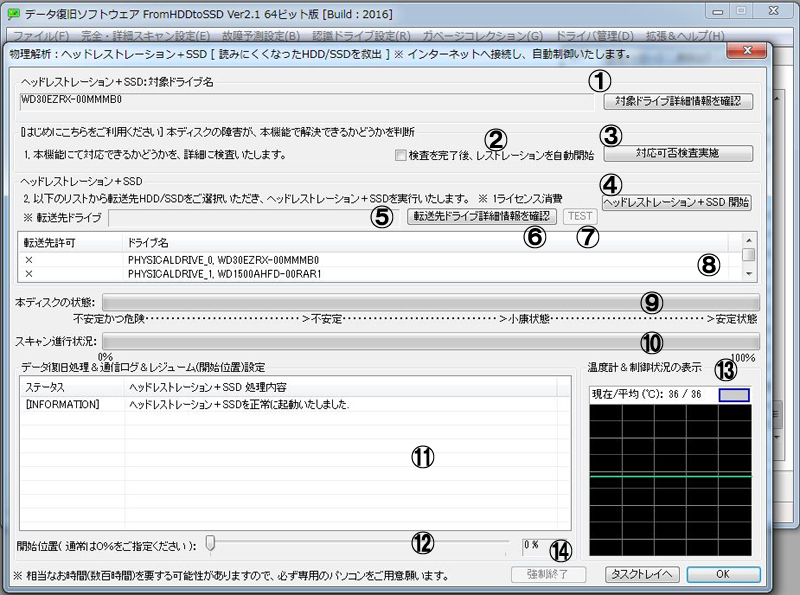 * A drive for data recovery is displayed in No.1.
Click the button on the right to display the S.M.A.R.T.-view of this drive.
* This feature adopts a mechanism to process if there is no problem after the preliminary inspection.
Preliminary inspection will be carried out at No.3.
If you check No.2, if the inspection is passed, the drive head restoration process will proceed as it is.
* From No.8, choose the clone drive to be the transfer destination.
You can use the drive which forwarding permission is circle("○") as the forwarding destination. If you have area information, it will be excluded from the transfer destination for security.
* No.6 display the S.M.A.R.T.-view of the transfer destination drive (clone drive).
It can start the reading test at No.7, check the access lamp by reading.
No.4, that drive head restration + SSD will start.
* No.9 denotes the drive status for data recovery. Basically, it is adjusted to the right side for stability.
It will be adjusted automatically, so even if it goes down to the left, continue scanning as it is.
* No.10 denotes the progress of the scan.
If this grow steadily here, it indicates that the scan is in progress.
Since it is transferred directly to the clone, the sector units image is transferred to the clone as it progresses.
* No.11 is the operation logging.
In the installed version, this logging is automatically saved, use for support.
* No.12 is a feature that allows you to set a start resume.
If you stop in the middle, you can resume from this resume.
* No.13 is a graph of the operating status.
The scan result and drive temperature are displayed. Blue is the part that can be scanned normally, red is the part that cannot be read/written (error correction is not possible), and white is the part that requests retry.
* No.14 will be forcibly terminated.