* Download Wallet [SORA Neural Network]
There are two wallets? How do you use them differently?
FromHDDtoSSD v3
AI + blockchain SORA
This is the "all-features" version, which includes SORA's cryptocurrency function, as well as drive (HDD/SSD) related features, NFT features, 16-phrase wallet construction, various blockchain-utilizing features, neural networks, and 5-minute full node synchronization. Please note that only the data recovery features are commercial.
SorachanCoin-qt
blockchain SORA
This wallet is for using SORA as a cryptocurrency. If you only need it for transferring coins, please use this wallet.
Both wallets are easily accessible by simply unzipping the files, creating a standalone executable file (exe) that doesn't require any runtime. No need for a tedious installation process, and updating is as simple as replacing the executable file! Immerse yourself in the captivating world of SORA and enjoy a comfortable cryptocurrency experience. Download now and dive into the world of SORA!
** Download: Software [FromHDDtoSSD Blockchain SORA with AI]
Build: 6000 [Released: Jul-23 2023]
Download: FromHDDtoSSD v3 64bit version [Windows 11 / 10 / 8.1 / 8 / 7]
Download: FromHDDtoSSD v3 32bit version [Windows 11 / 10 / 8.1 / 8 / 7]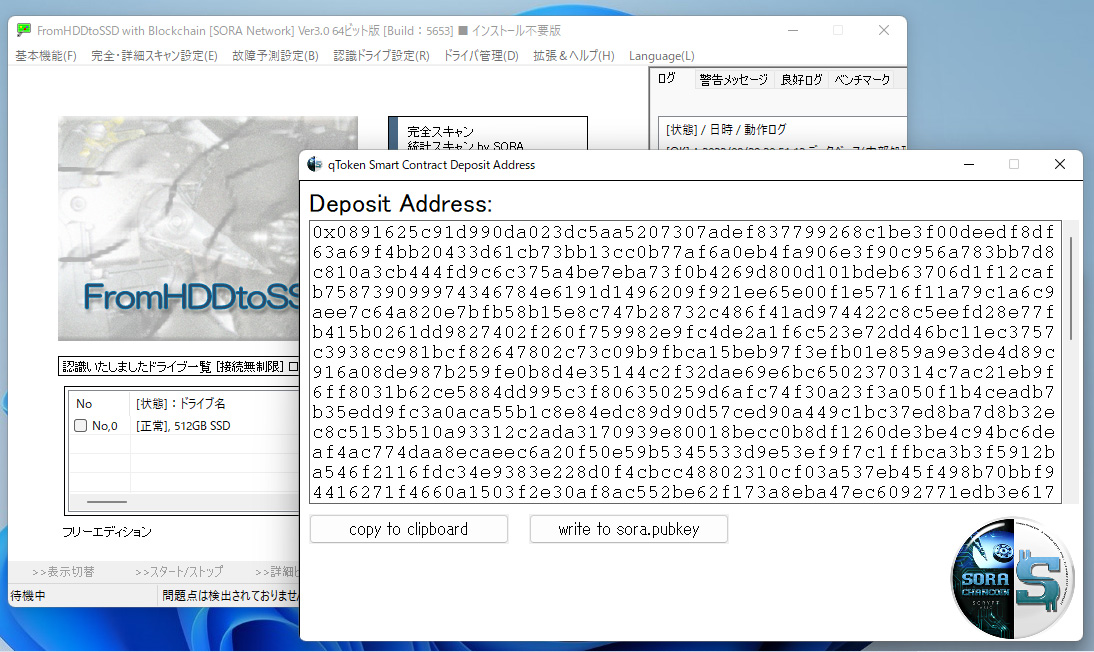 ** Download: Software [SorachanCoin-qt] v3.32.12
Download: SorachanCoin-qt [Windows 11 / 10 / 8.1 / 8 / 7]