** Welcome to SORA Neural Network, the "FromHDDtoSSD v3" **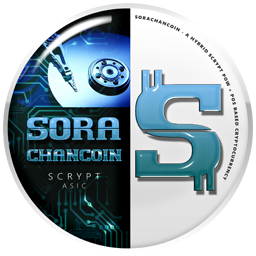 Q: Are there any companies utilizing the SORA blockchain?
A: Yes, there are. Features of SORA that utilize the SORA blockchain, such as the drive inspection function, have been adopted by major Japanese computer sales and repair companies. [e.g. Akihabara, Tokyo]
We will continue to steadily increase the use cases of the blockchain.
Thank you for your understanding.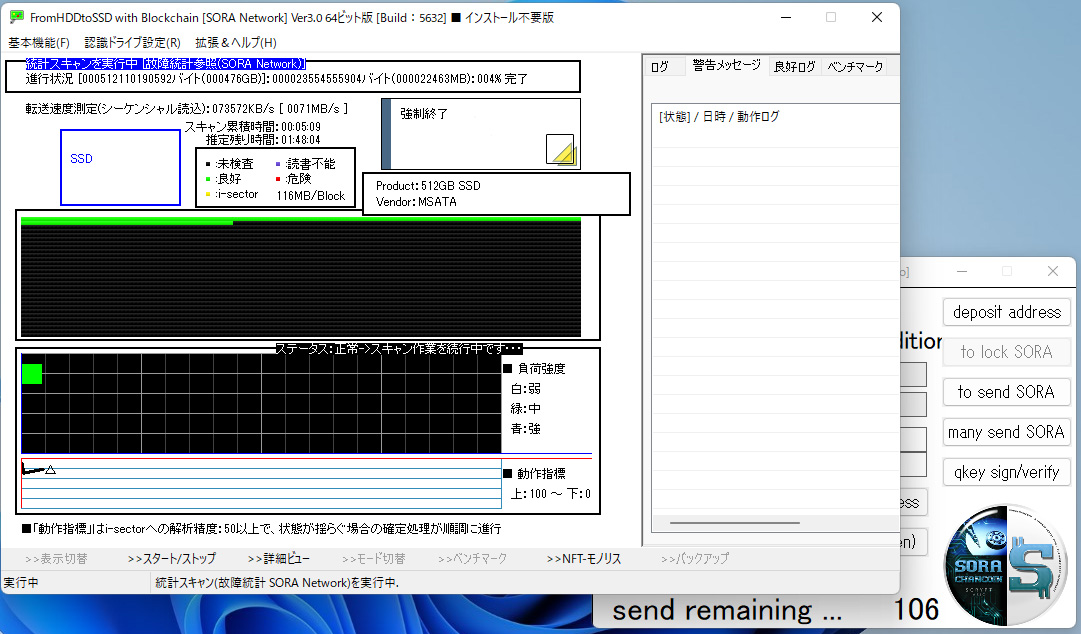 We have entered into a special partnership with CryptoSky for marketing. We will be actively pursuing our initiatives.
https://www.cryptoskyplatform.xyz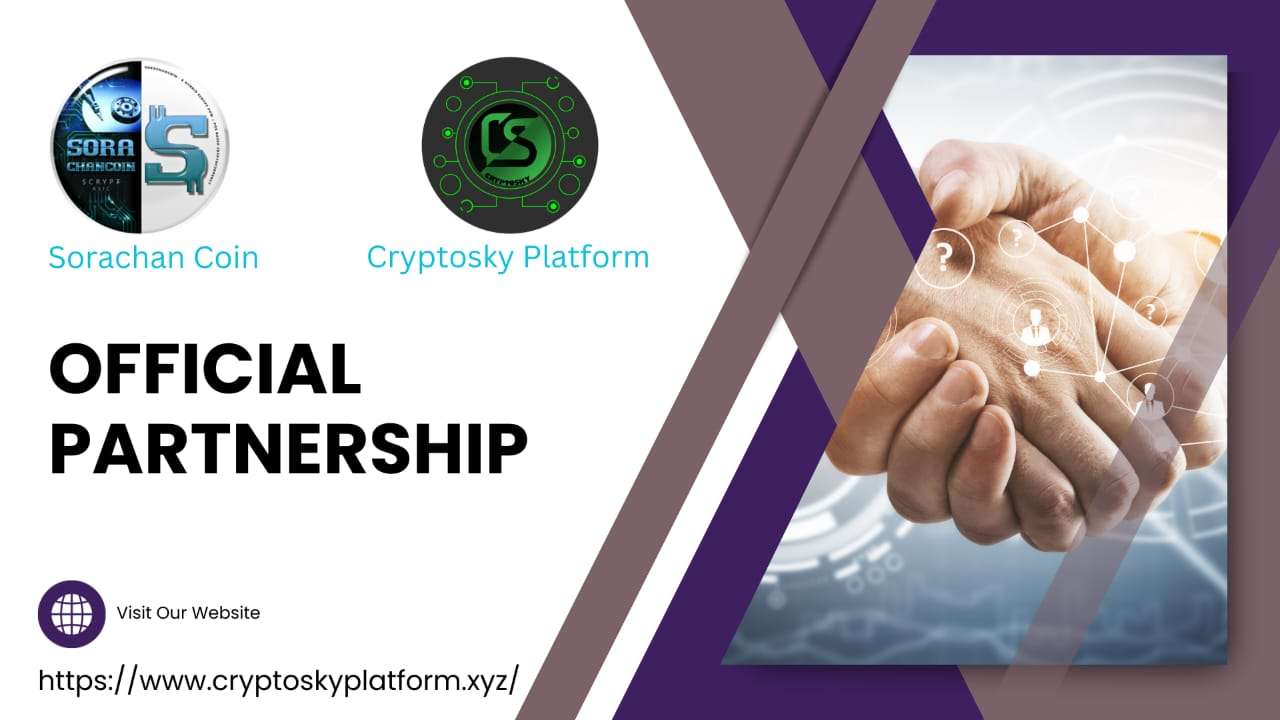 FromHDDtoSSD v3, safety of both your drive and data with Blockchain!
Are you familiar with the S.M.A.R.T. feature designed to predict the failure of drives?
This S.M.A.R.T. functionality exists for the following purposes:
1, Up until the very brink of a drive's failure, S.M.A.R.T. displays a "Good" status.
2, The drive fails. Users who had trusted this "Good" status and lacked backups end up losing their data.
3, When they contact support, they are presented with an expensive data recovery service estimate.
In conclusion, this feature seems to be implemented more as a dubious "business" strategy than a genuine helpful tool. Therefore, to protect data, we have been developed drive inspection functionalities for 15 years.
These comprehensive inspection features have been generously incorporated into "FromHDDtoSSD v3 and Blockchain SORA", ensuring the safety of both your drive and data.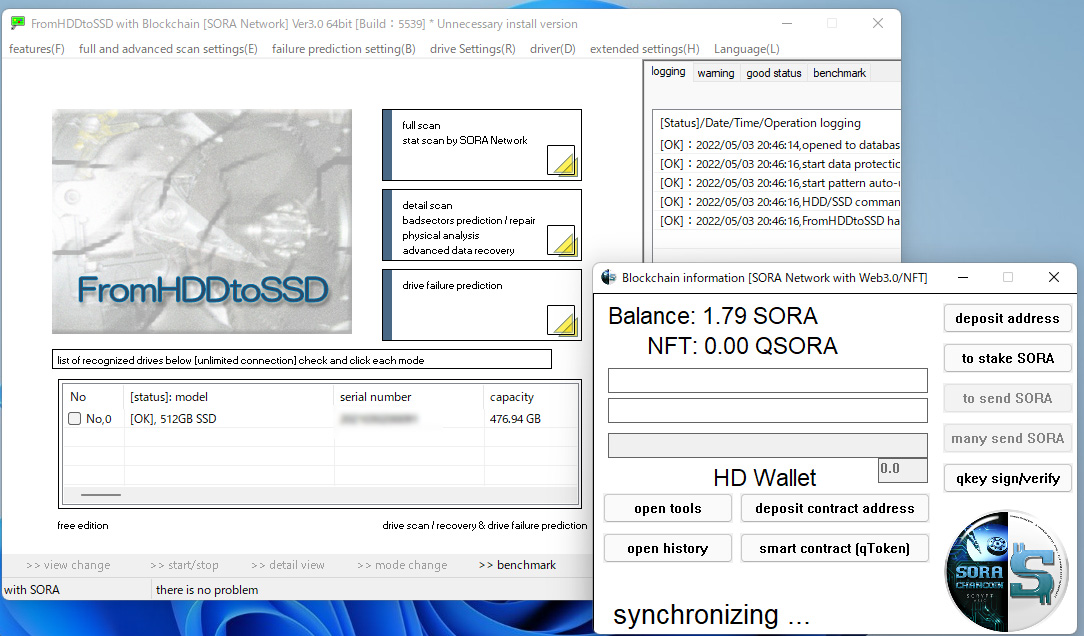 [OfficialSite] SORA project
Quantum Resistance, however, in reality, it seems that the current system might be sufficient for about another 30 years. Surprisingly, the situation might resolve in this system.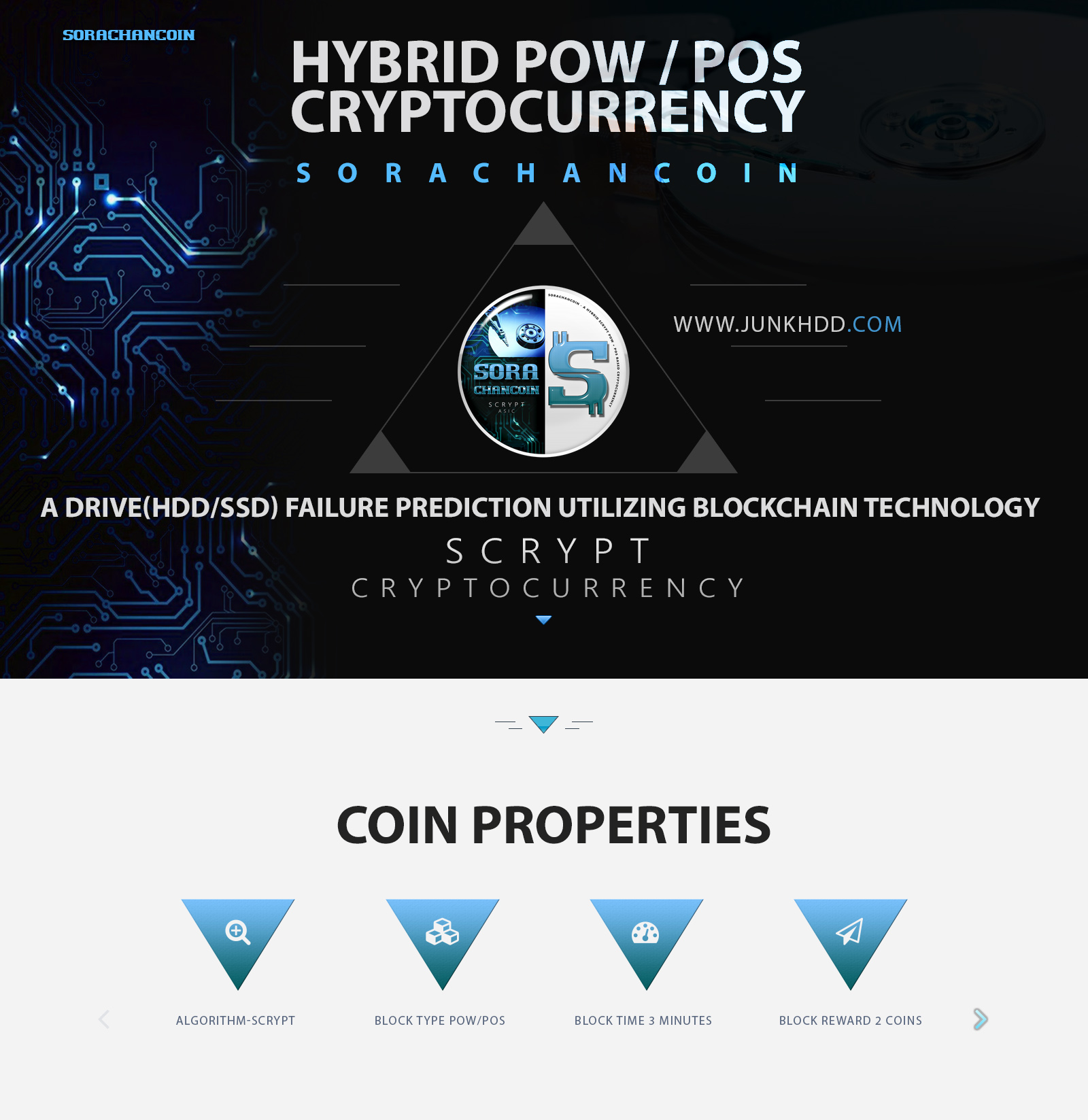 [Community] The Dragons cave cryptocurrency community
https://www.thedragonscave.cc/crypto/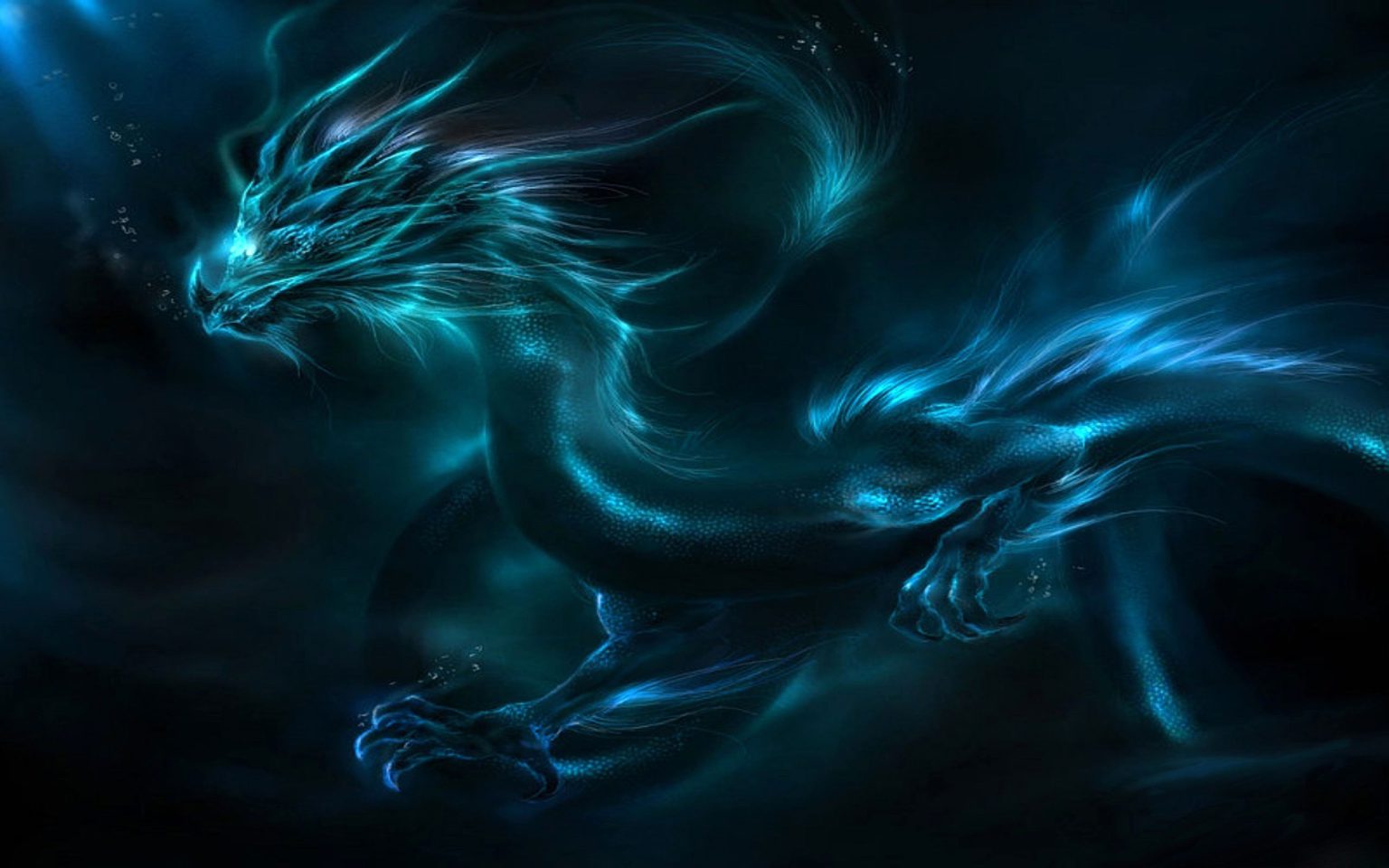 CoinMarketCap, CoinCodex [SORA]
CoinMarketCap: https://coinmarketcap.com/currencies/sorachancoin/
CoinCodex: https://coincodex.com/crypto/sorachancoin/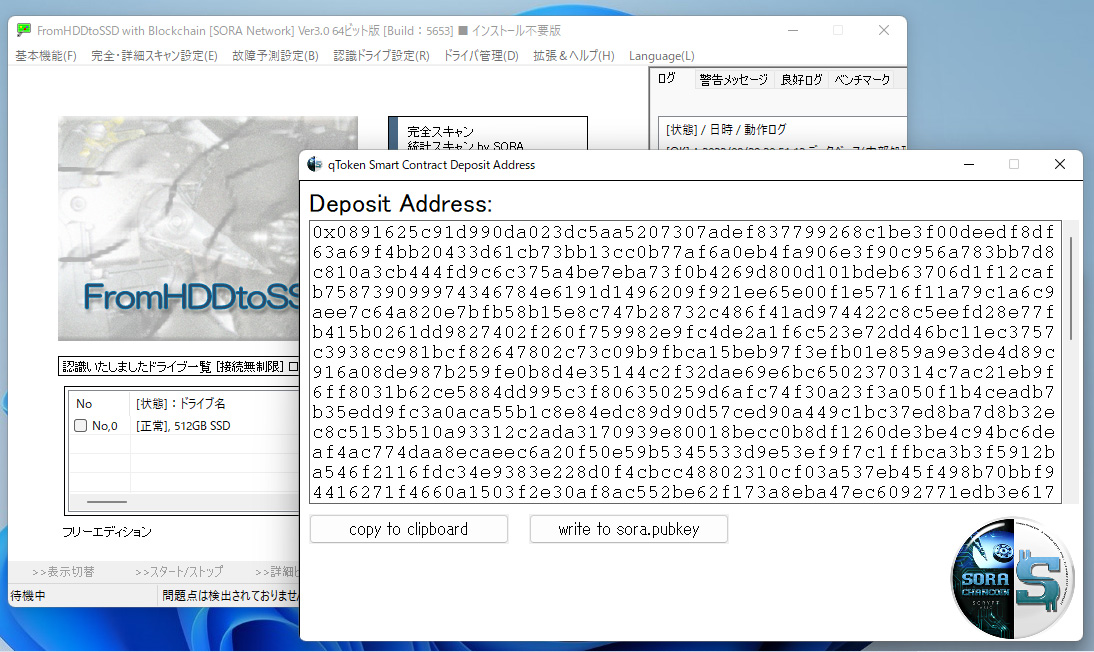 D, Exchanges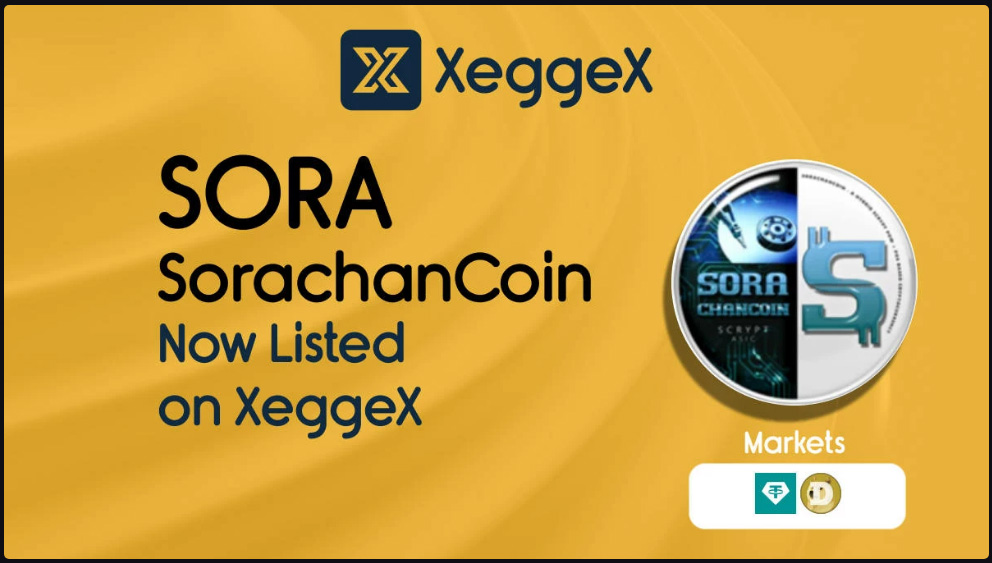 XeggeX displays a "progress status" from deposit to withdrawal, ensuring transparency and peace of mind. Transactions are executed instantly, and the website design is intuitive, allowing even first-time users to navigate and operate without confusion. The platform's high ratings, coupled with the public display of the "Proof of Reserve" demonstrating the transparency of customer assets, further attest to its trustworthiness. Having personally used it, We are deeply impressed by its user-friendliness.
And, when a price is set, we have activated a liquidity pool to ensure stable trading at that price. Please be assured.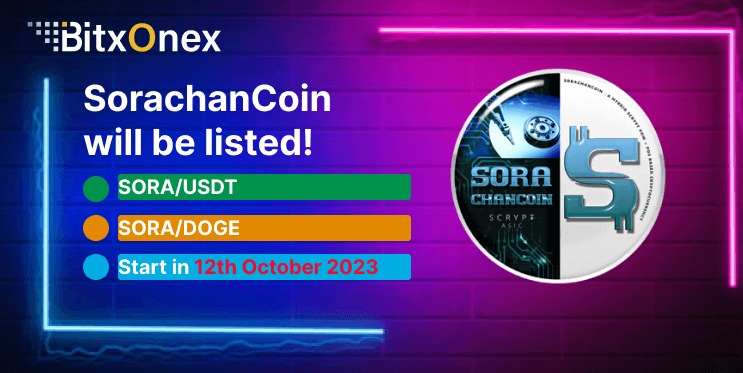 BitxOnex is a new exchange. The deposit and withdrawal processes were particularly fast and smooth. Just note that there is a minimum unit for transactions, so please be mindful of that.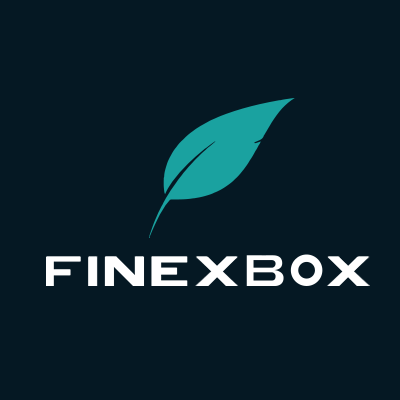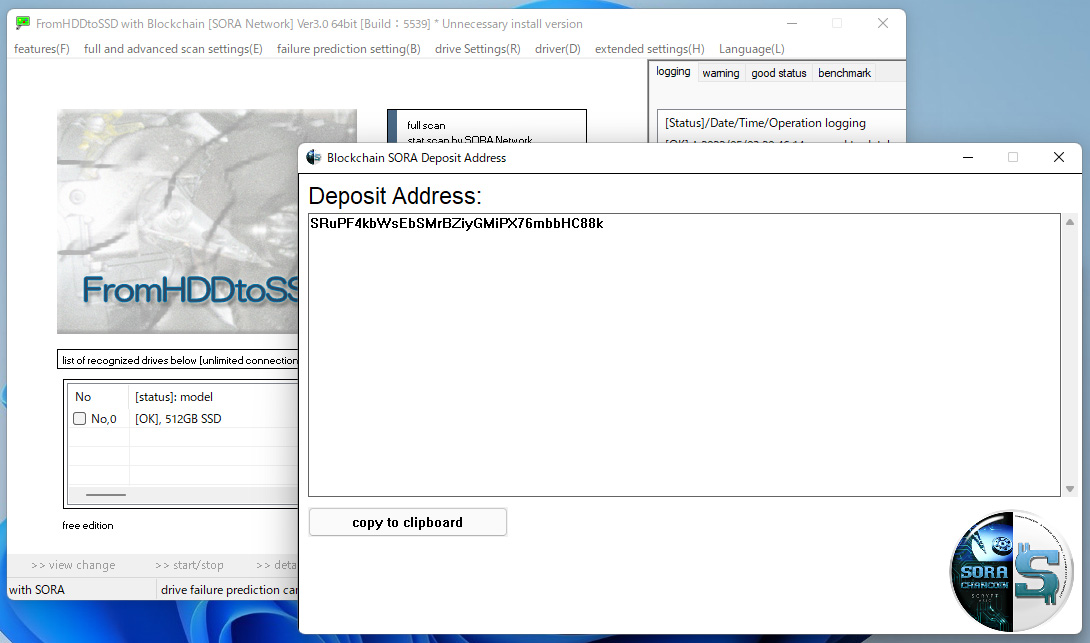 Finexbox has a long-standing track record. While it's a bit heavy and deposits and withdrawals can be slow, there are no issues to be concerned about.
The next listing destinations expect to proceed in the order listed below.
https://exchange-assets.com/en/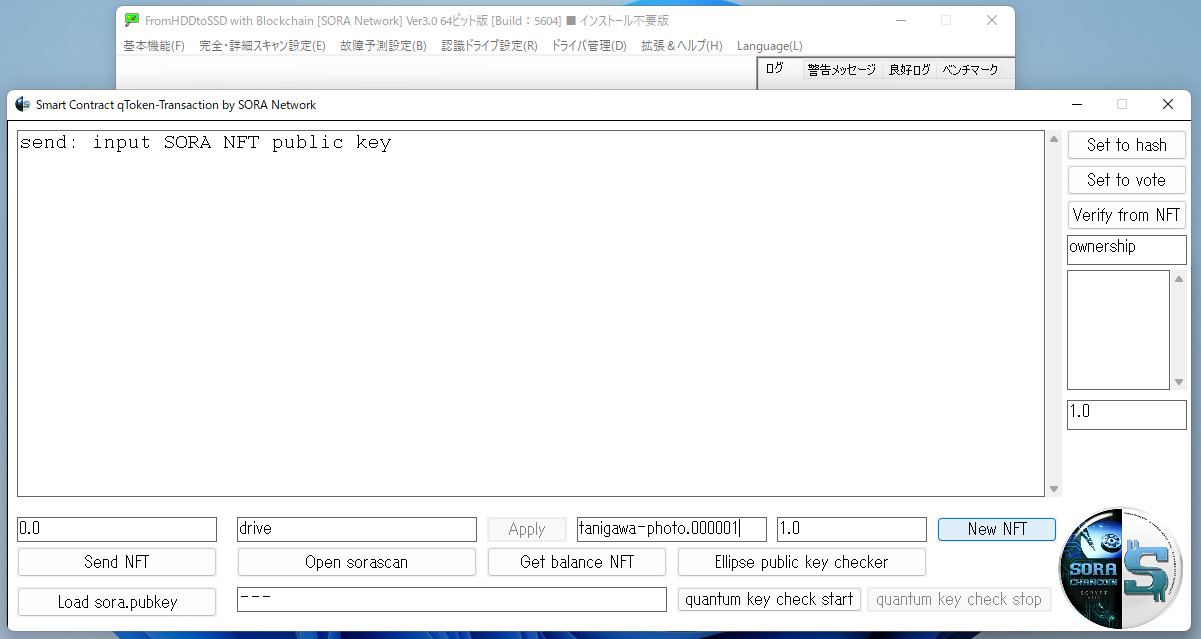 ** SORA mining pools **
SORA SorachanCoin Official mining pools [PoW/Scrypt]
https://www.junkhdd.com/mining/pow_pool.html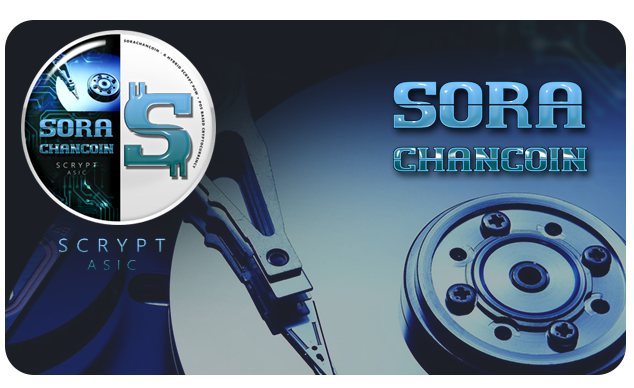 Supported restration from 16 passphrase to HD Wallet.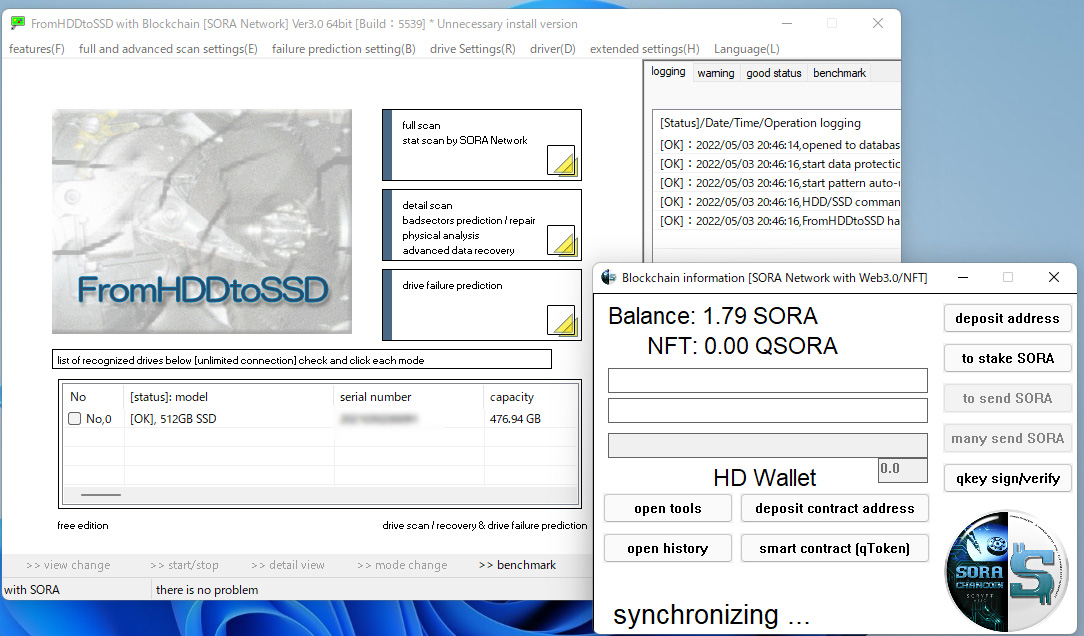 Smart Contract transactions ... sorascan.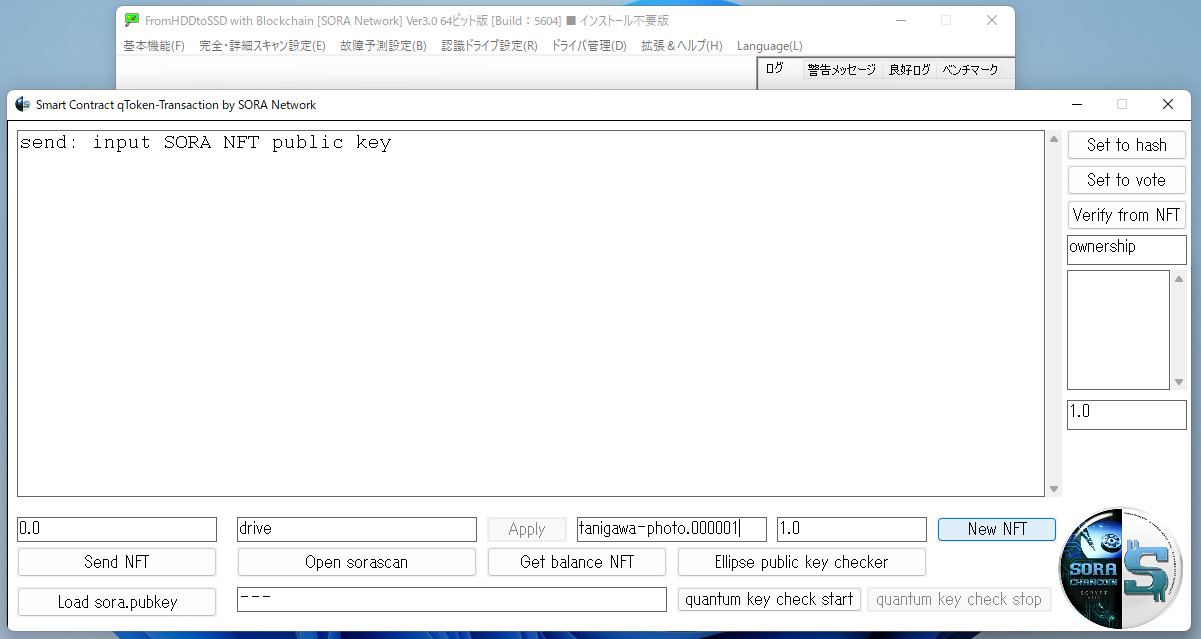 Smart Contract, send and tokens, supported quantum resistance key.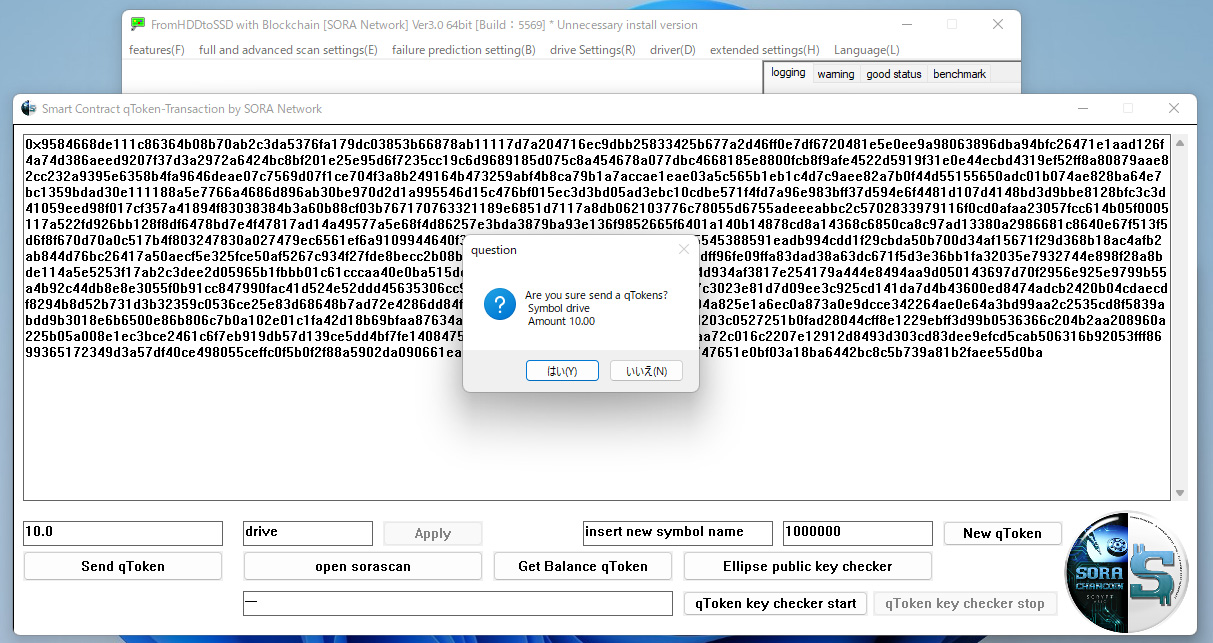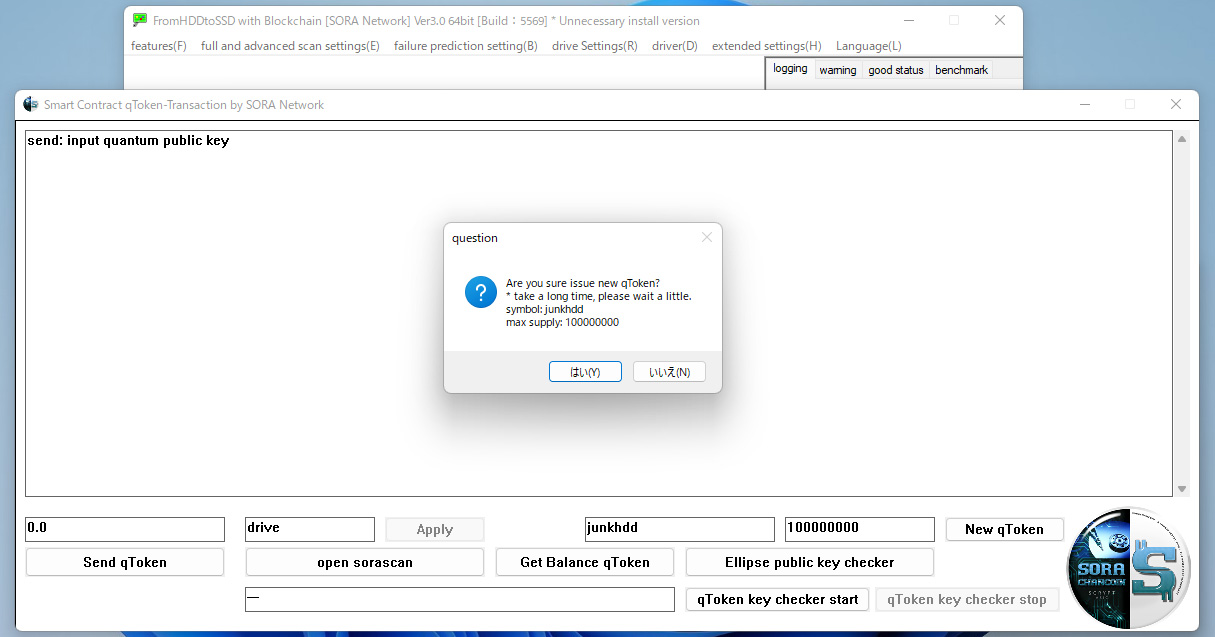 Stat Analysis via NFTs (n-dim direct product or 1-dim quotient topology).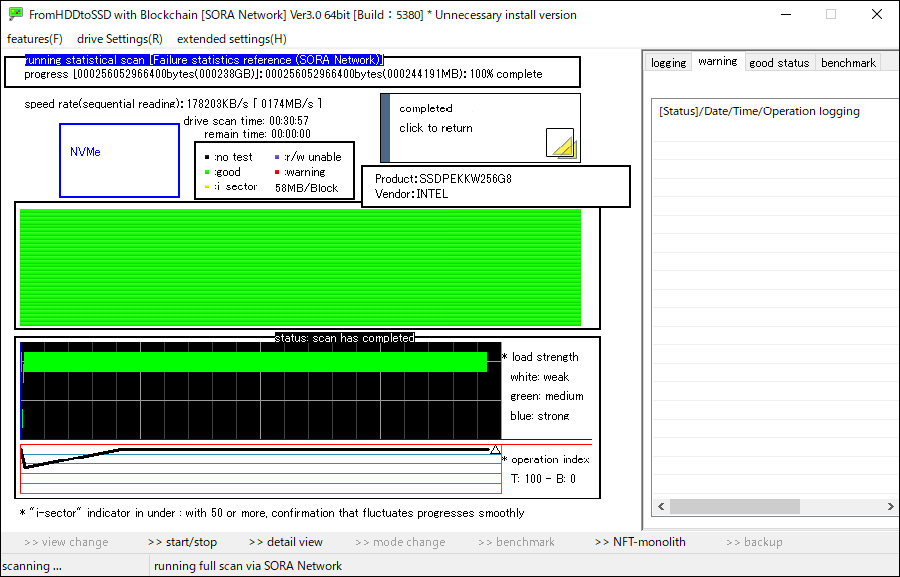 ** SORA Neural Network Features. **
[Install] Web3.0/CryptoCurrency SORA Blockchain
https://www.fromhddtossd.com/drive/stat.html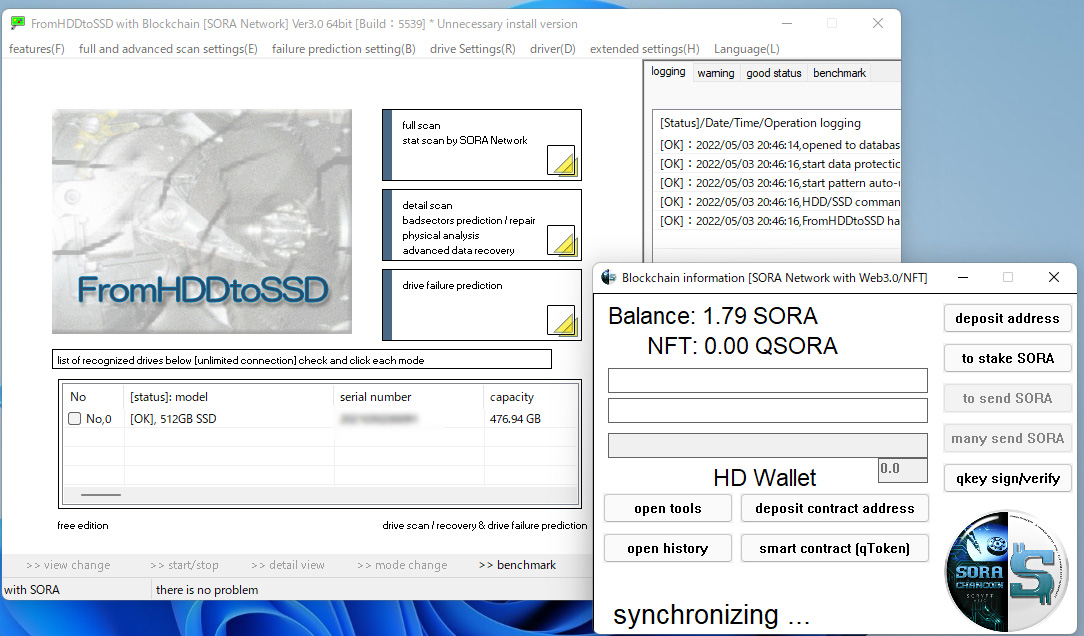 [Each pubkey L and H is 256 bytes] SORA Quantum resistance secret/public keys.
https://www.fromhddtossd.com/drive/qkey.html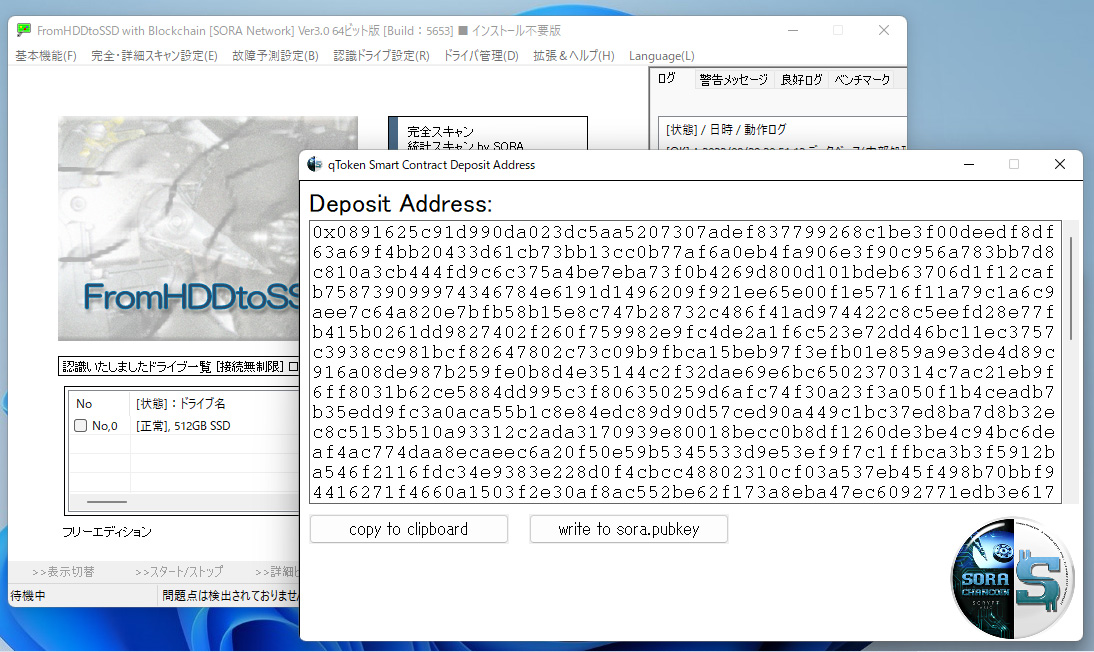 [SORA Neural Network] Only 16 passphrase fully restore wallet.
https://www.fromhddtossd.com/drive/passphrase.html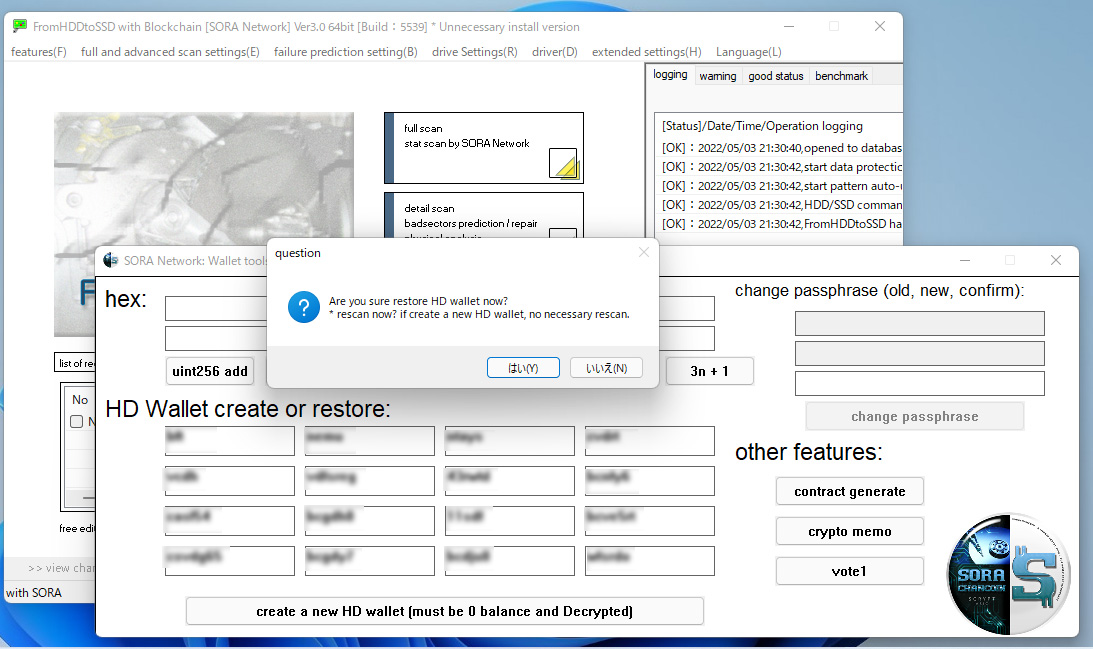 [SORA Neural Network] Crypto memo by Blockchain
https://www.fromhddtossd.com/drive/memo.html
[SORA Neural Network] NFT Smart Contract by quantum resistance key
https://www.fromhddtossd.com/drive/qtoken.html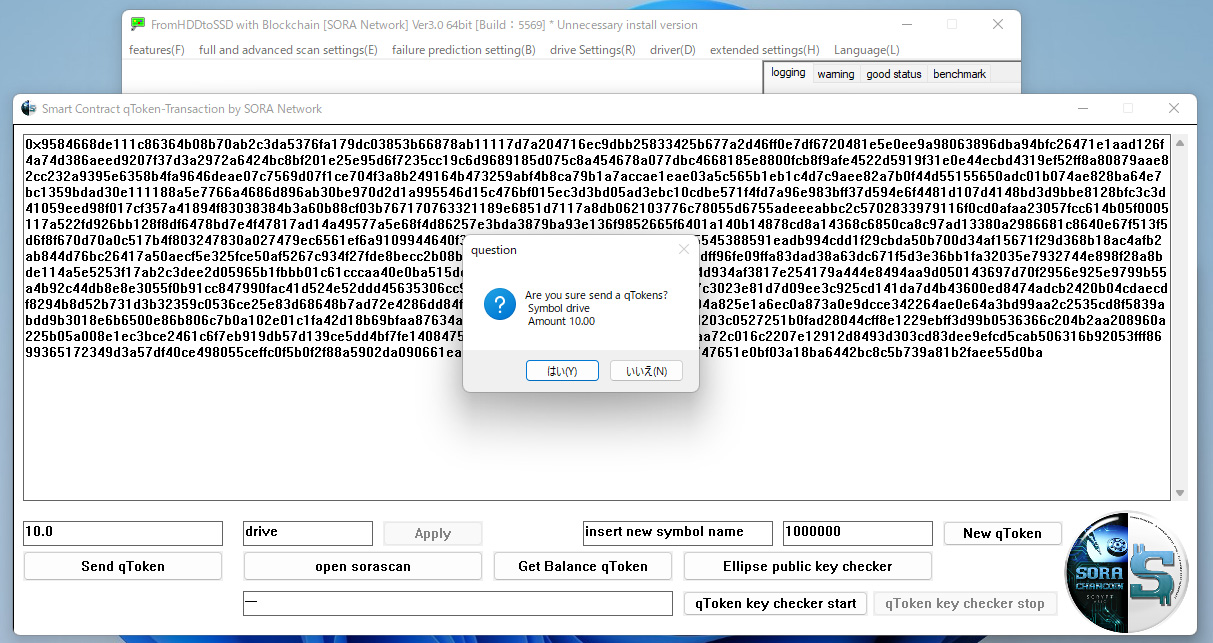 [SORA Neural Network] NFT "sorascan(transactions)" in Smart Contract.
https://www.fromhddtossd.com/drive/sorascan.html
[SORA Neural Network] HDD/SSD/NVMe scan feature.(4-dim: NFT)
https://www.fromhddtossd.com/drive/scan.html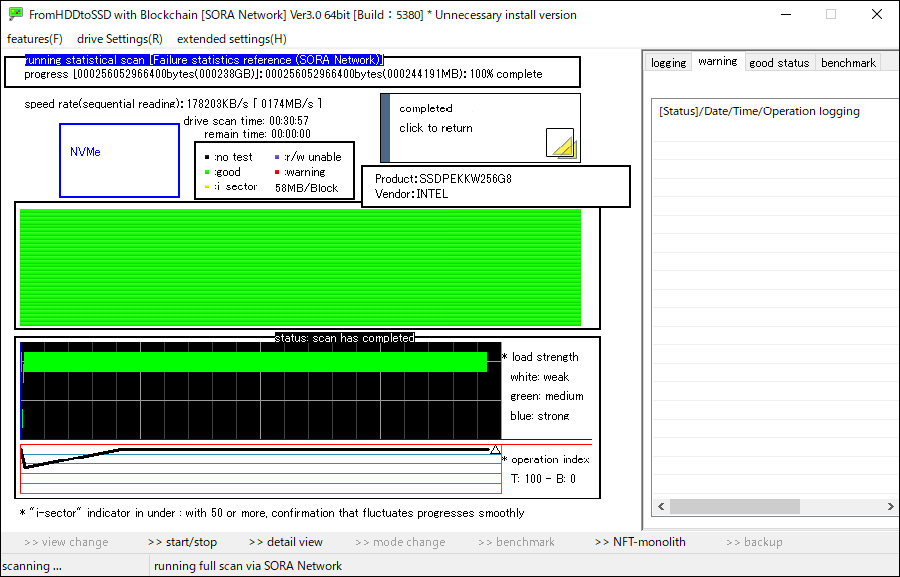 ** A drive test: SSD, SSD/NVMe, then HDD **
https://www.fromhddtossd.com/usage.html