How to use HDD/SSD/RAID by blockchain, what is FromHDDtoSSD?
ATA command transmission feature operation method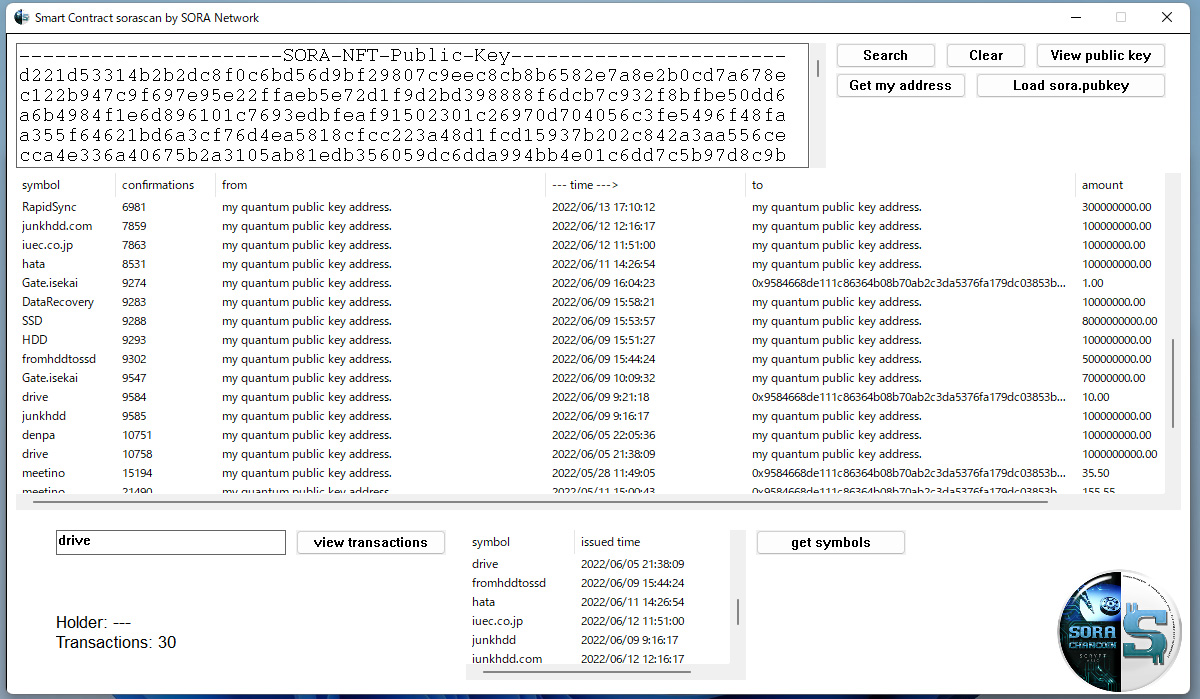 usage: ATA command transmission feature operation method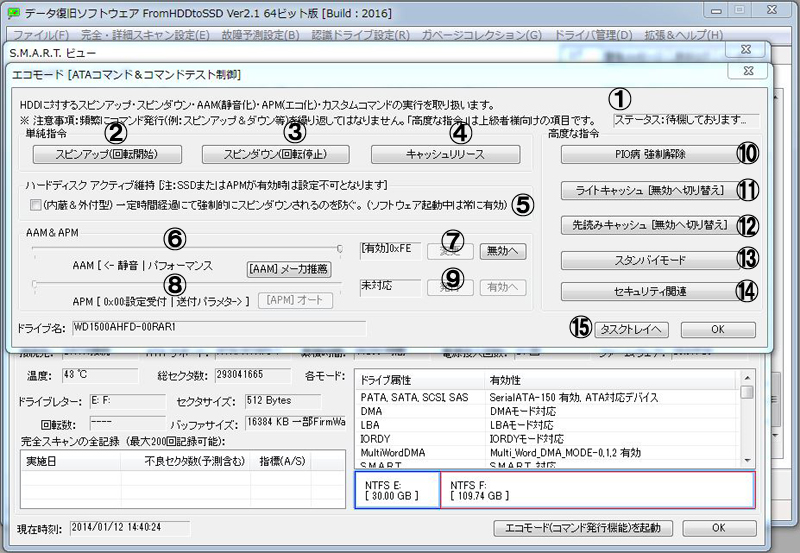 * No.1 denotes the progress of ATA command transmission.
Depending on the type of ATA command, it may take some time to send.
* No.2 to 4 are commands (simple system) sent to the drive.
There are three types: spin-up, spin-down, and cache release.
* No.5 is a feature that prevents from going to sleep by accessing a drive regularly.
Hard disks will last longer if they continue to operate at a stable temperature. This may not be sustainable, but it has important data, so we should choose the one with the lowest probability of drive failure.
* AAM will be set for No. 6 and 7,
Set the value with the No.6 slider and send it with the No.7 button.
* APM will be set for No.8 and No.9.
Set the value with the 8th slider and send it with the No.9 button.
AAM is maker recommendation button, and AAM recommended by the maker will be sent value. If you click APM auto button, a dialog open in which you can send APM to the optimum value.
* No.10 is a button to switch the drive recognized as PIO to DMA.
This feature is to forcibly from PIO to DMA.
* No.11 to No.14 are buttons that send each feature to a drive.
Write cache and look-ahead cache are disabled/enabled with the same button.